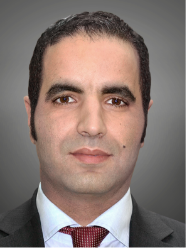 Said Yakhloufi
Head of ESG Analysis
Scope offers ESG impact analysis, based on a macroeconomic quantitative model that captures a company's entire supply chain. Scope applies a modular approach with each stage building on the previous one to build a framework with increasing levels of precision. Scope's ESG solutions serve the needs of investors and issuers alike.
Following the same macroeconomic approach, Scope analyses the carbon footprint of individual companies or portfolios of companies. The Scope ESG approach also addresses the new standards defined by the EU's Technical Expert Group on Sustainable Finance in using a sector-based framework that assesses the sustainability of economic activities to identify companies' environmental impact.
In addition, Scope provides Second Party Opinions on an issuer's capability and capacity to meet market standards on Green Bonds, Social Bonds and Sustainability Bonds.